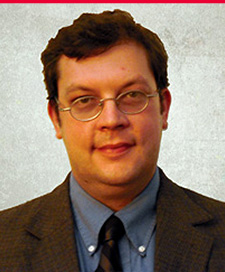 Jay Hurst is peer-rated AV Preeminent in criminal law, through Martindale-Hubbell*.  He practices nationally, advising defense attorneys and individual defendants about the U.S. Sentencing Guidelines and federal sentencing mitigation, plea agreements, appeals, collateral challenges (habeas corpus law), and civil rights actions.  Jay also helps inmates and their families through any Federal Bureau of Prisons issue, including prison placement, custody, and transfer; the Residential Drug Abuse Program (RDAP); discipline; health care; administrative remedies and appeals; and pre-release planning.  Jay also occasionally represents individuals in North Carolina State courts.
No matter where your federal case is, Jay can be there for you.  He is admitted to full practice before the State Courts of North Carolina and Maryland; the United States Courts of Appeals for the Fourth and Fifth Circuits; and the U.S. District Courts for the District of Columbia; the Eastern, Middle, and Western Districts of North Carolina; and the Districts of Colorado and North Dakota.  With these full admissions, Jay has represented defendants in U.S. District Courts around the country on a pro hac vice ("for this case") basis.
Besides his criminal law practice, Jay also regularly seeks U.S. Government records under the Freedom of Information Act (FOIA) and the Privacy Act.  Some of his FOIA work is available through the BOP FOIA Project.
Jay provides preeminent services at competitive rates, and he will happily discuss your needs with you in complete confidence.  But whether you retain him, you will need qualified and experienced help when you face sentencing or other criminal matters.
---
*(AV®, BV®, AV Preeminent® and BV Distinguished® are registered certification marks of Reed Elsevier Properties Inc., used under and in accordance with the Martindale-Hubbell certification procedures, standards and policies.) Full explanation available at www.martindale.com/ratings